Craven Cottage
Top > Europe > England > London > Craven Cottage
Picture of Craven Cottage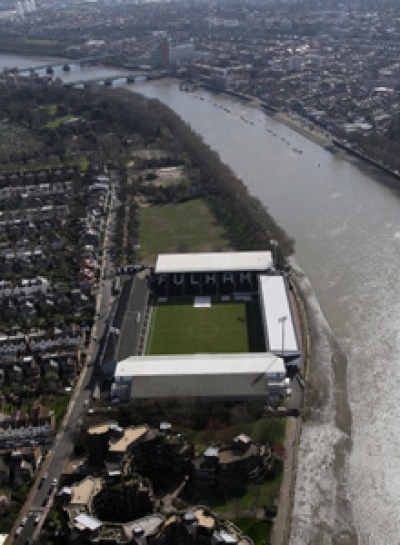 Details
Capacity : 25500
Year First Built : 1896
Status : In Use
Primary Sport or Event : Football (Soccer)
Main Tenant : Fulham F.C.
Craven Cottage elevation above sea level : 6m
Location Map
Map showing the location of Craven Cottage in England.
Previous Comments For Craven Cottage
Tools and Options
You have the ability to request en edit to any of the details of Craven Cottage. You can do this by clicking on one of the options below.